Camp - Mighty to Save
I had the great priviledge to go to my church's middle school camp as a sponsor. We went to Woodlands camp for a week - http://www.woodlandscamp.org/
I had a blast!! One of the best things was that there were approx. 7 middle schoolers that came to know Christ as their Lord and Saviour.
We sang the following song in chapel and it was the music to the video of highlights of the week. I love it and I can't stop listening to the words. He truly is MIGHTY TO SAVE!!

Everyone needs compassion
A love that's never failing
Let mercy fall on me
Everyone needs forgiveness
A kindness of a Savior
The hope of nations
My Savior
He can move the mountains
My God is Mighty to save
He is Mighty to save
Forever
Author of salvation
He rose and conquered the grave
Jesus conquered the grave
So take me as You find me
All my fears and failures
Fill my life again
I give my life to follow
Everything i believe in
Now i surrender
Shine your light and let the whole world see
We're singing for the glory of the risen King...Jesus
Might to Save - Hillsong

Posted by tomglass at
03:07 PM
Niece and Nephew
A couple weekends ago, we had a little family get together in Greenville. Dad and Mom were in town and they brought Jason, Tammy and Robert. Ivan, Tania and Katy Joy came to visit Greenville as well. We had a great time!! It was very nice to see them all. Here are some pictures of my gorgeous niece Katy and my monster nephew Robert. =D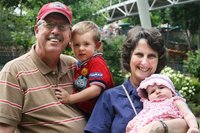 Dad and Robert / Mom and Katy

Robert loved holding "baby?"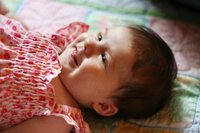 Katy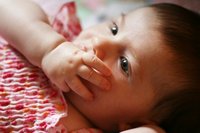 Super cuteness!!
Posted by tomglass at
03:19 PM