Charleston part 2
Saturday, I slept in until about 10am and was generally lazy during the morning. Stephen and I went for a walk down to the battery and just around to see some galleries and shops. Overall very relaxing, no stress day. The weather was absolutely perfect for being outdoors.
We had fresh steamed oyster for lunch at Fleet Landing and some killer key lime pie. Then we spent the rest of the afternoon running errands for Anna =D Anna was preparing for a wedding shower Sunday afternoon at the house, so she was a little stressed. Stephen and I helped get things decorated and ready for the party.
Sunday, Stephen had to be at church early so I just slept in. When I finally was up and round I had time to go out and get coffee, but unfortunately the little French restaurant around the corner was closed. I ended up settling for Starbucks where I met a very interesting older gentleman. I was chillin' drinking my coffee and Honorè La Clercq came up and plopped down in the seat opposite me and just started talking. His family has been in Charleston for ages where they run a gallery and antique shop on Meeting St. Horticulture is one of Honorè favorite subjects. I ended up meeting up with him later that afternoon and he showed Stephen and I some of his favorite gardens. Bellow are some quick camera phone pictures of some flowers and gardens that I visited.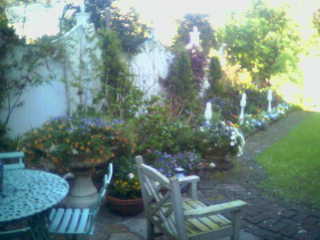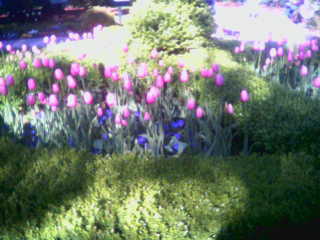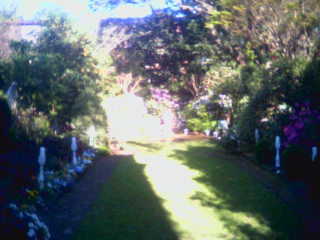 I finally took off from Charleston about 6pm after a wonderful and relaxing weekend. The trip back was very uplifting. I cranked up some John Piper and surrounded him with some great music to make it a great God and me time.
Posted by tomglass at
02:26 PM