Joyfully Believing in the One who was, who is, and who is to come...
February 23, 2009
Wow, I think I found the comet Lulin near Saturn with my binoculars. It's green. Here's some info. God is amazing. He created that little comet for the beauty of it; because it was good. It's only supposed to pass earth once, from what I understand. Or at least, not for another age. I'm really thankful for the beauty of the creation.


August 05, 2008
Universality

Cognitive psychologist Bennett Schwartz examined fifty-one languages and found that forty-five of them include expressions using the word tongue to describe the TOT state.


Tip of the Tongue is very frustrating, no? Because of the medication I take, I have either TOT or lethologica almost everyday at some point. I guess it's a sacrifice I'm will to make to have less pain in my life. As I've been reading these articles on Wikipedia, I realized I also speak quite a few spoonerisms


A spoonerism is a an error in speech or deliberate play on words in which corresponding consonants, vowels, or morphemes are switched.


"We'll have the hags flung out" ("flags hung")
"a half-warmed fish" ("half-formed wish")

There are quite a few inappropriate examples on those pages, but these two get the point across. And last, but not least, I change complete word order around. I haven't found the term for that one, yet. But it is funny at times. Sometimes, I don't realize I do it until my family laughs at me. Other times, I have a sense of wrongness about what I said, and I ask or they are already correcting me.
July 21, 2008
Anyone know anything about using Skype? I'm having information overload. Do you really have to have Skype
credit to do SMS messages to phones in the US, even it's Local? I can do it for free with Google, but Skype's always running whereas Firefox is not. I guess I thought it would be free in Skype too. Well, it's still useful for free calls to Skype users. I have family that got into Skype, so I wanted to give it a try.
July 18, 2008
I'm in Georgia at my aunt and uncle's house. Our Grandmother (Aunt's and dad's Mother) came with us from Texas to help out them for a while. It was a 16 hour trip by car and it really wasn't too bad, thankfully. We only have seven more hours to go to get home.

I am looking forward to my own bed. And I can't wait to see my cat again. Although I am really enjoying my Aunt's kitten, Sancho. And of course seeing their triplet boys was a very loud experience. They were very active.



July 11, 2008
Update: about appointment
I didn't have too much difficulty at the doctor's appointment. He was very concerned that I was in pain, and he did the exam carefully and the appointment didn't last a really long time. I am in more pain now, because sometimes there's immediate pain then it crescendos again later. But I'll be fine. Hopefully, everything will go smoothly at the airport tomorrow.

I have a very important doctor's appointment at 2pm today in the area. I'm asking for some prayer backup. It has the potential to be a very painful and physically draining experience depending on how much the doctor is going to examine me.

I will be up with the dawn tomorrow to fly to Texas with my sister. I'll be gone about a week. I am looking forward to it, and I'll post some pictures here and on Facebook when I get back.

May 20, 2008
ScribeFire is an amazing extension for Firefox for blogging. If you don't use it or you didn't like it before, they've made some adjustments that make it easier to use. Now you don't have to format your pictures in HTML anymore (which I absolutely hated doing), it's just one click to align your pic in your text. You can save drafts or notes, publish to more than one blog, have more than one blog entry open at once in tabs, and so much more! You can even share your posts to your facebook page.

jbo does not work for scribefire.

Even if you do learn to speak correct English, whom are you going to speak it to?
- Clarence Darrow
May 08, 2008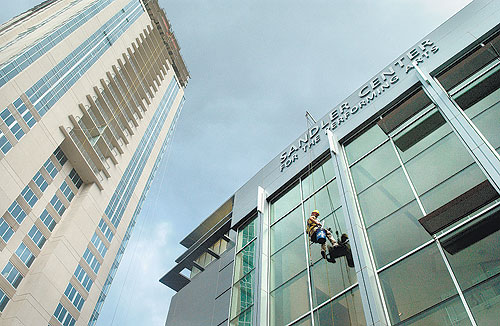 My family and I enjoyed Dvořák's Cello Concerto in B minor Saturday night with Zuill Bailey's impassioned cello playing, the Virginia Symphony Orchestra and the delightful conducting of JoAnn Falletta. After intermission we heard Prelude to a Drama by Franz Schreker, and Suite from Der Rosenkavalier by Richard Strauss. It was also are first concert in the Sandler Center for the Performing Arts in Virginia Beach's towncenter. We bought $15 tickets so we were seated on the third floor balcony, but right in the center. We could see everyone and the sound was amazing in there. We even saw a Mr. Matthew Umlauf of BJUdom playing the viola. My sister thought she saw him going into the building and I thought he looked familiar even from a glance. So we checked the program book and there his name was. It was a very enjoyable night.



February 26, 2008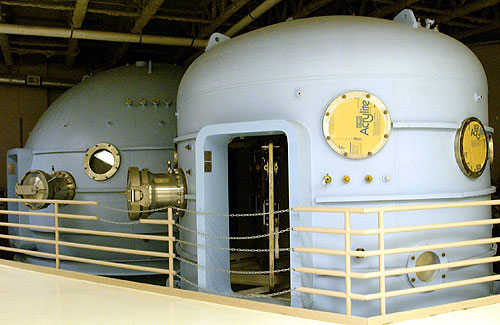 I got an LSB this morning. They did two again like last time to cover both my right foot and knee. We talked a bit about the hyperbaric oxygen therapy that might help me and I found out from the doctor they have the facilities, but they don't have the the plumbing done. Like some horrible joke. I gather from what he said, it's been like that for a significant amount of time. The doctors petitioned for the higher ups to finish the work, but the PTBs said it was too much money.
The article explains it better than I understood at the time, and I see that there really is quite a bit involved. But...the usefulness of the treatment to our troops and even civilians in the area seems to be a good reason to get funding for it. Why outsource when you are half way to the goal of inhouse?